Have you ever wondered: How can the Google assistant (or Google home) help me? Well, we do! And we found the list of what Google Home can do when combined with equipment.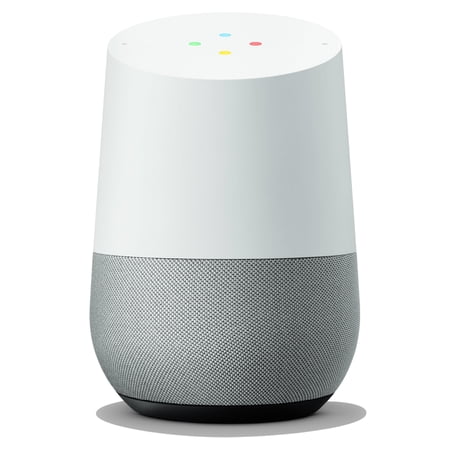 Google home
On the Google Voice Assistant site, there is a section called "What can he do? ». Inside, you will then find a list of features that Google Home can do depending on the situations and needs.
On the left side of the site, you will find categories such as: Entertainment, Music, Weather or Home Control!
In the latter category, we are faced with a multitude of solutions ranging from lighting, temperature and safety control.
But what you see here is only a small summary of what is really possible!
So go to "Control Lighting" and you will be faced with a long (very long) list of the different ways that Google home can help you with your lighting.
If you doubted the sound used, with all these possibilities, you are served!
Let's move on to practice. We will test to check our Somfy equipment (reputed to be quite closed) with Google Home and our voice!
To do this, go back to the previous page and click on "Talk to somfy" to find out what you can do and how to configure your devices.
Use on Somfy One+
Configuration
For this test, we will use a Somfy One+ but it also works with: your Somfy Home Alarm and your Security Camera.
To configure the association to your Somfy account, you will need to tell your google assistant: "Ok Google, Talk to Somfy" or access Somfy services in the Google Home application settings.
You can do this with your Google home which will tell you that your account is not associated or with a compatible Android phone:
Android 6.0 or higher
Google Apps version 6.13 or higher
Google Play installed
At least 1.5GB of Ram
Screen resolution in 720p
And Ok Google enabled (Only if the conditions above are valid)
Once this is done, go to the Google Home application on your smartphone and follow the instructions. You will then see a notification that will ask you to associate your Somfy account. So click on "Associate".
You will arrive on a login page that will ask you to enter your login details.
Then, accept the necessary authorizations and that's it! You can start controlling your Somfy equipment with your voice.
Use of the system
Voice commands
You can ask to speak to Somfy with the first voice command we used or use predefined commands.
The wizard will display a snapshot of your camera. If you have more than one camera, then specify the name:"... ask Somfy for an image of the camera in the living room".
As you can see, everything you can do with the application is now possible with your voice! Very useful when you leave in an emergency or when you don't have your phone on hand.
Create shortcuts
Often the sentences to be pronounced are long and can be complex. So there is a solution to simplify all this. These are called shortcuts.
The latter make it possible to considerably simplify requests by replacing, for example,"... requests Somfy to open the privacy section" with"... privacy".
The resulting action will be the same but Google Home will have a new way of saying it.
To do this, go to the settings and shorten. You can then add more according to your needs.
It is important to add the sentence initially said so that Google Home can make the link.
Conclusion
Google Home is not (or no longer) a simple gadget. It allows you to really control devices and interact with different applications through comprehensive services.
With a simple voice command, you can manage your cameras or turn on an alarm. But it's only one approach! Because Google Home can be used for many purposes that are not necessarily related to security (Light, music...)
The features presented in this article give you an idea of the scope and possibilities that Google Home offers and why it can become indispensable in everyday life.